This year at the 2014 Capitol Hill Ocean Week (CHOW) the SCUBAnauts had a wonderful experience meeting some amazing men and women in D.C. Although the week went by fast, it will be an experience that will stick with me for the rest of my life. I was presented with the opportunity to be interviewed with a fellow naut (Cole Kolasa) at the banquet that is held during the week. I was honored to be a part of the interview as well as amazed by how I have grown from the organization. This week has helped me get out of my comfort zone and I have loved every moment. CHOW is an experience that I enjoyed from the moment I got on the plane in Tampa headed to DC.
~Sofia Alaniz, age 17, Tarpon Springs Chapter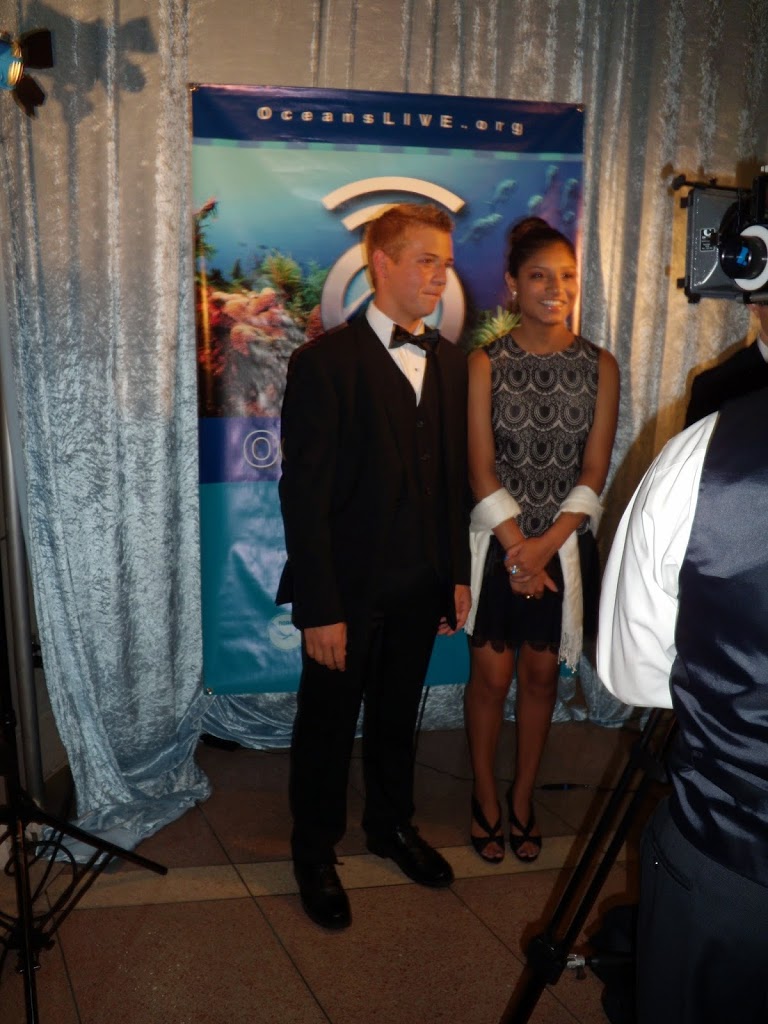 Cole Kolasa and Sofia Alaniz being interviewed for Oceans Live at #OceanProm
CHOW 2014 to me has had to be my favorite year in Washington D.C. As I have gotten older, I have begun to take interest in learning about people's stories of how they have done such amazing things in their lives. The picture below of us with Dr. Sylvia Earle represents how CHOW can bring us together with these amazing people. It made me ecstatic that Dr. Sylvia Earle "Her Deepness" remembered who I was. To be able to share this experience with my friends and family at home who are also "ocean-geeks" like me is an unforgetable experience. CHOW to me is not just a trip to Washington D.C., it is an experience to learn more about the oceans, how the scientists are conducting research, and to better my relationships with my fellow SCUBAnauts. Thank you to all the coordinators and leaders for putting such an amazing an event together!
~Cole Kolasa, age 16, Tarpon Springs Chapter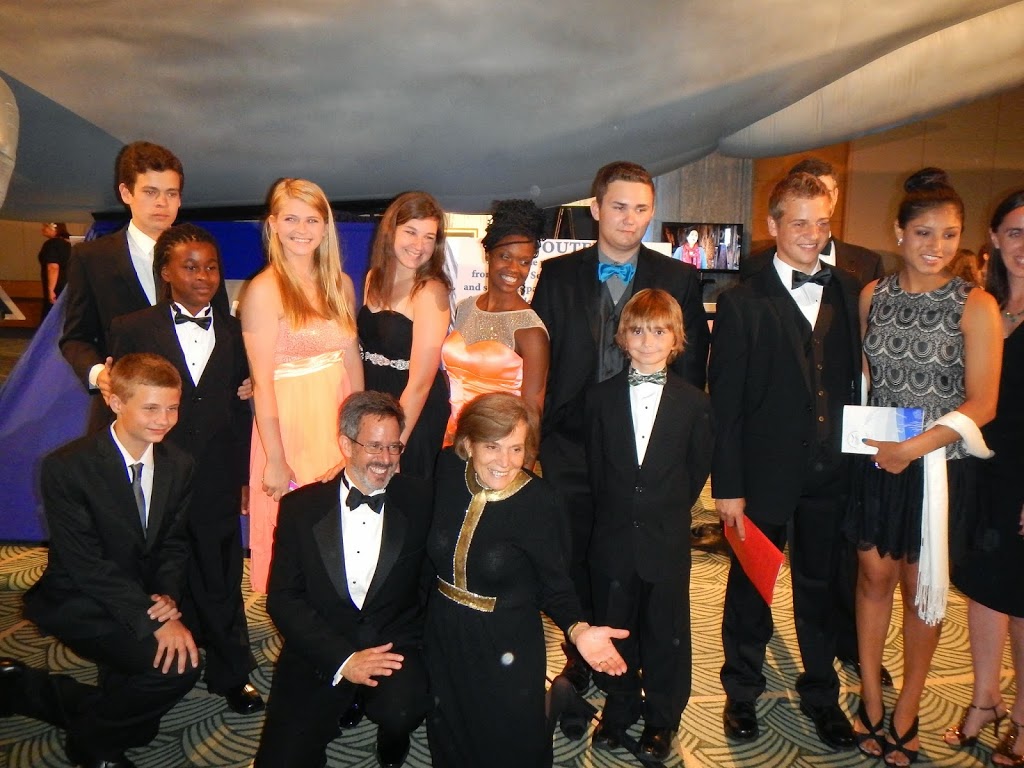 SCUBAnauts with Dr. Sylvia Earle and NMSF CEO John Patlis at #OceanProm
~Zac Haeberle, age 13, Tarpon Springs Chapter