After close consultation with our partners, we've made the decision to postpone our October Gala.
The health and safety of our guests, sponsors, speakers, and Nauts are paramount and we want to welcome our supporters to an event that will be comfortable and enjoyable for all.
We have set a new date: October 16, 2021 with the same phenomenal speakers: Jen Hayes and David Doubilet, at the same spectacular location: The Mosaic Center at the Florida Aquarium in Tampa, Florida.
Please save our NEW date – OCTOBER 16, 2021. We look forward to an awesome event!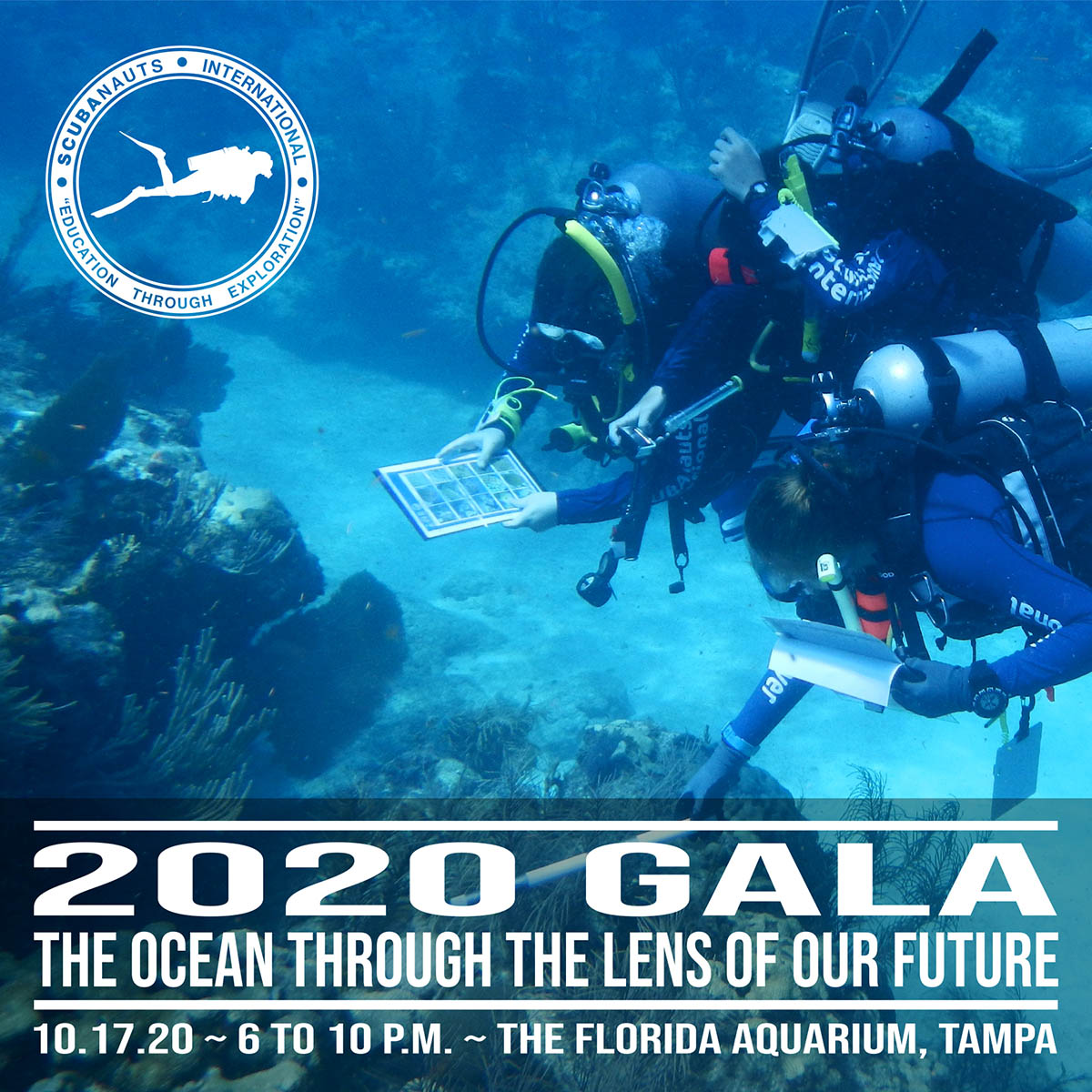 Date & Location: October 16, 2021 in Downtown Tampa at the Florida Aquarium
Join us for an exceptional evening celebrating "The Ocean Through the Lens of our Future."
Silent Auction, Dinner, and Entertainment
Renowned National Geographic Photographers and Explorers David Doubilet and Jennifer Hayes will speak of their work around the world and their personal experience diving with our Nauts for a week during the summer of 2019.
Tickets $125/seat. Sponsorships available. Also accepting items for our Silent Auction
For tickets, email galainfo@scubanautsintl.org
Sponsorships are available at these levels:
$10,000 Master Naut Sponsor: 20 tickets (2 designated tables)
Listed as sponsor video banner, website, and program, priority table placement, meet and greet with David Doubilet and Jennifer Hayes
$5,000 Coral Conservation Sponsor: 10 tickets (1 designated table)
Listed as sponsor video banner, website, and program, priority table placement
$2,500 Scientific Diver Sponsor: 10 tickets (1 designated table)
Listed as sponsor video banner, website, program
$1,250 Seagrass Monitor sponsor: 10 tickets (1 designated table)
Listed as sponsor video banner, program
Silent Auction:
Listed as donor silent auction, program