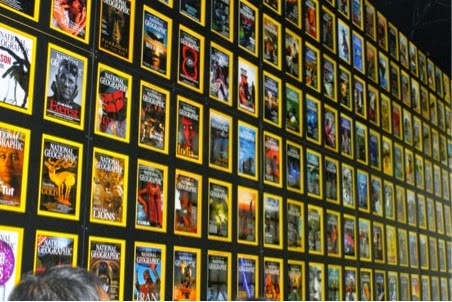 This trip to Washington, DC was very informational and super fun! Don't get me wrong, everything we did on this trip was amazing. But the one thing that stood out to me on this trip was getting a behind the scenes tour of the

National Geographic's Society

. Yeah I've read the magazines and watched a couple of TV shows on their channel here and there, but getting the behind the scenes tour of this historical and educational place just amazed me. We got to check out the exhibit for one of the newer shows they have on the National Geographic's Channel called

"Cosmos: A Spacetime Odyssey"

, which explores the worlds beyond the planet earth. We also got to see the stage where many famous scientists and explorers (such as Jacques Cousteau, Jane Goodall, etc.) gave their research findings. We even got to go inside of the National Geographic's Museumwhere they had all of the magazines they produced from the very first one to the most recent. All in all, the National Geographic's museum was one of my favorite places to go on CHOW. Hopefully one-day I will get a chance to visit again! Who knows I may even work there someday.
~Elizabeth Vrable, age 14, St Petersburg Chapter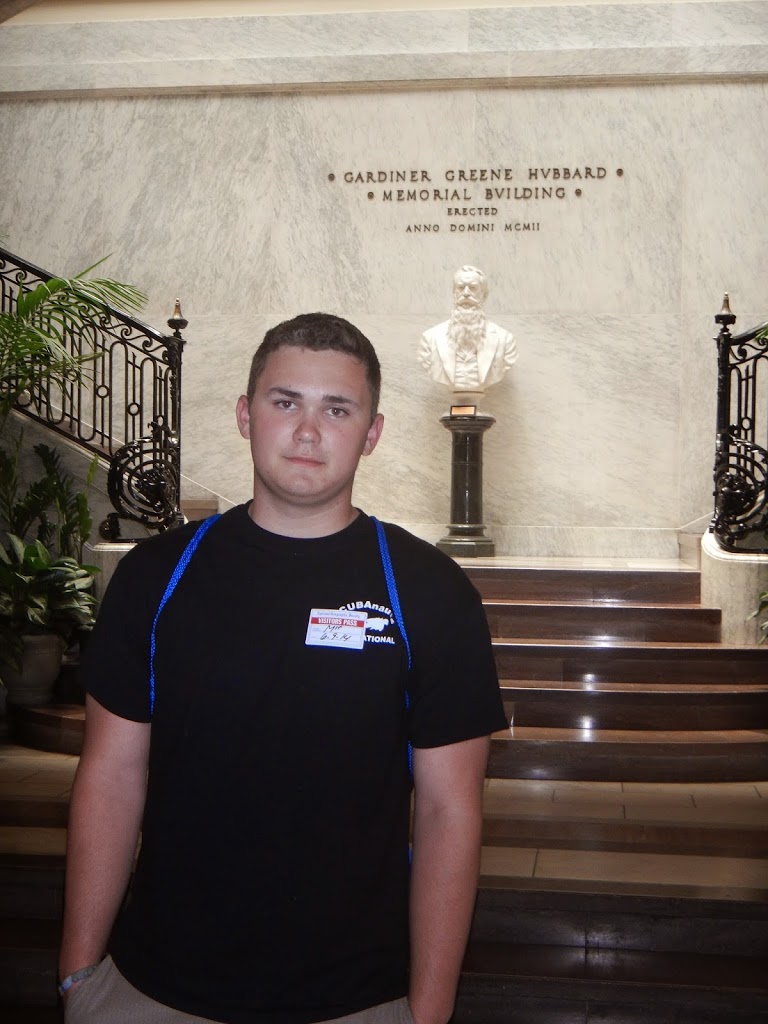 During the SCUBAnauts' CHOW 2104 trip we had a lot of great experiences. My favorite was the
National Geographic Museum
. We were able to go to conference rooms that the normal public was not allowed access. This was an amazing opportunity that most are not able to experience. After, we toured though the building, we saw the ancient gold art exhibit. It was amazing to see how much they could do so long ago without modern technology.
~Tyler Williams, age 15, Tarpon Springs Chapter