We are excited to announce that Dr. Michael P. Crosby, Ph.D., President and CEO of Mote Marine Laboratory, has joined the Board of Directors of SCUBAnauts International.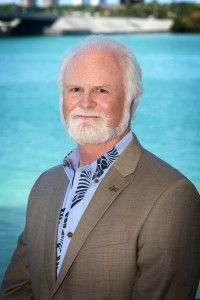 Crosby came to Mote following his appointments as Associate Vice President for Research and Economic Development at George Mason University, and Vice Chancellor for Research at the University of Hawai'i – Hilo.  Prior to those appointments, he served in a federal Senior Executive Service position as Executive Director of the National Science Board in Washington, DC; the Senior Advisor for International Science Policy; Executive Director for the Science Advisory Board of the National Oceanic and Atmospheric Administration (NOAA); and National Research Coordinator for NOAA National Marine Sanctuaries and National Estuarine Research Reserve System.
Crosby obtained an M.S. in Biology, with honors, from Old Dominion University and a Ph.D. in Marine-Estuarine-Environmental Sciences at the University of Maryland. Crosby is currently on the Boards of, and has served as President for, several national and international science societies.
In May 2013, after serving for three years as Mote's Senior Vice President for Research, Mote's Board of Trustees appointed Crosby as President and CEO of Mote Marine Laboratory and Aquarium.
"I am thrilled to welcome Dr. Michael Crosby as a Board member for SCUBAnauts International," said Jim Cassick, President and CEO of SCUBAnauts International. "The addition of Dr. Crosby will further strengthen our marine science education mission to inspire our youth to make a positive impact on our environment."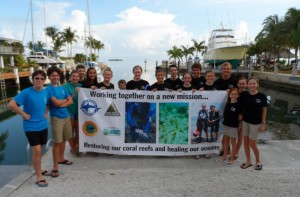 Each summer for the past four years, Mote Marine Laboratory partnered with SNI and the Combat Wounded Veteran Challenge for coral restoration efforts of Staghorn coral (Acropora cervicornis), an endangered coral species. In July 2015, more than 50 divers planted some 250 fragments of staghorn coral in Mote's special restoration site near Looe Key.
"I am honored and excited to serve as a Board member of SCUBAnauts International," said Mote President & CEO, Dr. Michael P. Crosby. "This organization's goals coincide with Mote's mission of using science, research and education to address the profound challenges marine ecosystems face worldwide.  Through "hands-on" research experiences that the SCUBAnauts gain in partnership with Mote scientists, we are not only enhancing their overall ocean and science literacy, but also restoring our coral reef ecosystems together.  When Mote's new, state-of-the-technology research facility on Summerland Key opens in 2017, Mote and SCUBAnauts International will have an even greater impact in conservation of long-term sustainable use of our ocean resources. I am pleased to help the outstanding young men and women of SCUBAnauts International, who represent some of the best in the next generation of ocean conservation leaders."
About Mote Marine Laboratory
Founded in 1955, Mote Marine Laboratory & Aquarium is celebrating its 60th year as an independent, nonprofit 501(c)3 research organization. Mote's 25 research programs are dedicated to today's research for tomorrow's oceans, with an emphasis on world-class research relevant to the conservation and sustainability of our marine resources. Mote's vision also includes positively impacting public policy through science-based outreach and education.
To learn more about Mote Marine Laboratory visit mote.org
Full press release: https://mote.org/news/