Some of our Nauts and adult leaders had the chance to go to Washington D.C. to attend Capitol Hill Ocean Week, sightsee, meet with Florida Representatives and talk to other Ocean oriented organizations. Here are a few thoughts about the week directly from the Nauts themselves…..
Kylie B.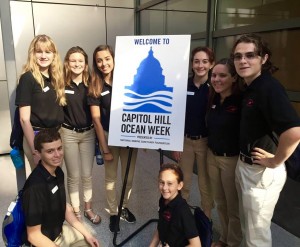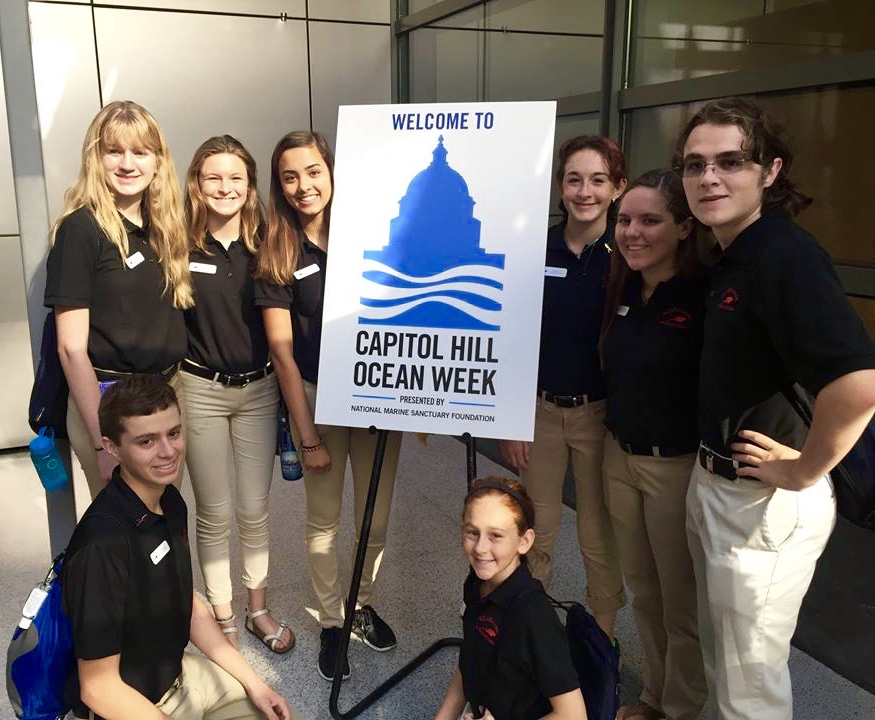 Capital Hill Ocean Week 2016 has been my first trip to Washington D.C. with SCUBAnauts. Before I went on this trip, I was under the impression that it was just a bunch of repetitive meetings. Since talking with congressmen and women with all different types of backgrounds I've never been more fascinated with what each individual has to say. They have all shown concern and appreciation for what our organization has to offer and it only fuels my motivation to make an impact in the field of marine science even further. Both of the summer trips SCUBAnauts puts together have very different lessons to offer but I'm very grateful to finally experience the more political side of marine science and I hope to come back next year!
—————————————————————————————————————–
Chelsea D.
The Ocean Foundation in brief is an organization dedicated to aiding in the funding of non-for-profit organizations addressing problems such as global warming, ocean acidification, and marine animal protection. They currently aid 57+ organizations and are always looking to help other groups. We had the opportunity to meet with Jarrod Curry, the marketing and operations manager for the Ocean Foundation. He manages all of the organizations under their financial jurisdiction. In the meeting, Jarrod described some of their ongoing projects and work with organizations including a concept called Blue Carbon. Studies have shown that carbon emissions can be offset by planting sea grass, similar to the concept of planting trees in order to reduce carbon in the atmosphere. The name Blue Carbon is a simple combination of Carbon, the chemical element that is currently at large in our environment due to cars, planes, factories, farms, and many other sources, and the color blue that is often associated with the ocean. This is one of the first marine initiatives aiding in the offset of carbon emissions. On the ocean foundation's website, there is quiz to calculate an approximate amount of carbon emitted by a trip, household, or business. I highly suggest that everyone take this quiz to learn more about this project. At the end of this quiz, a suggested amount to donate is listed. The donation, if donated contributes to the planting of sea grass. Go check out this quiz at https://www.oceanfdn.org/calculator!
—————————————————————————————————————–
Sarah V.
This was my first year attending Capitol Hill Ocean Week with SCUBAnauts International. Our week started the minute we arrived in D.C. After dropping off the luggage at the hotel the group headed out to a meeting with Senator Whitehouse. Unfortunately there was a scheduling mishap and we had to move the meeting to Thursday. This pattern continued to appear throughout the week and it became apparent to me that this is how meetings often happen on the hill.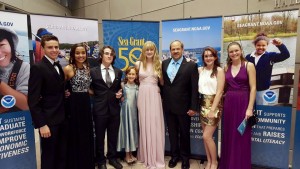 We also got to talk to people and organizations that share the same mission as we do, the Ocean Foundation being one of those organizations. Their objective is to provide funding to small non-profits that have an ocean conservation initiative in mind. We also met with The Nature Conservancy to exchange personal stories of diving in Florida and talking about why preserving its coastal waters is so important. It was refreshing to talk to people with the same mind set as SCUBAnauts.
My favorite part of this experience was the National Marine Sanctuary Foundation Gala. The presentation was very interesting and unique to the ocean scientific community. I got to meet a longtime inspiration Bob Talbot whose short 14-minute film that I saw in February reminded of my passion for marine life and reignited my love for the ocean.
Capitol Hill Ocean Week has left a lasting impression on me — between the SNI presentations to legislative members, the tours, and the people that we met — that will never leave my consciousness.