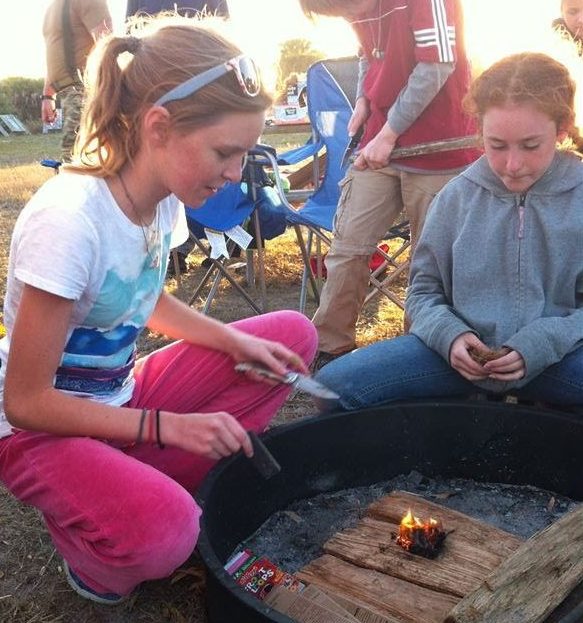 Coastal and Wilderness Survival Training
SCUBAnauts conduct underwater navigation training operations with America's elite Army Special Forces and Navy SEALS, but those who want to take fun (and training) to the next level, hone their survival skills on land as well as at sea. Each trip involves some of our highest-trained military personnel specializing in different aspects of living outdoors. Our brave leaders choose our curriculum based on the items at hand. Among the things we have learned are star and compass navigation, wilderness eating, wilderness first aid and fire starting techniques.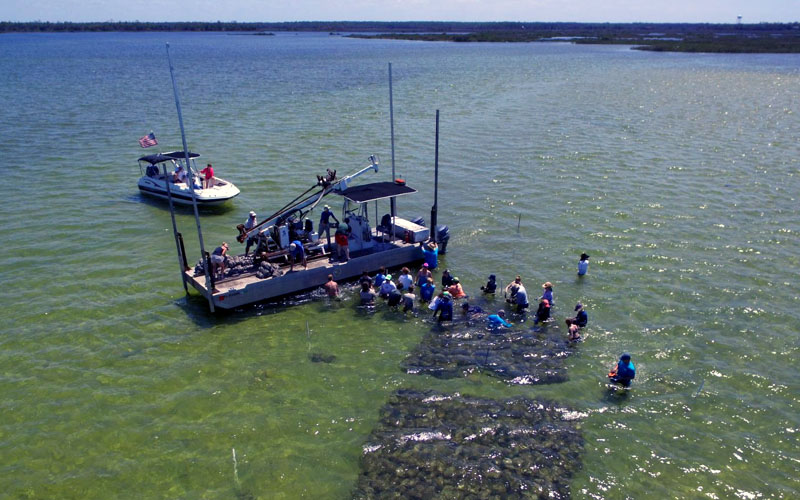 Centipede Bay Oyster Bed Build
SCUBAnauts do more than dive. If we can make the ocean a better place, you may find us there. SCUBAnauts assisted Hernando County, along with several other groups of volunteers to build an artificial reef from oyster shells. The shells were previously bagged with the help of Boy Scouts. Then they were placed on county and volunteer boats to transport to the reef location. The location had been surveyed and approved by the Army Corps of Engineers. In a bucket brigade style line, the volunteers placed each bag precisely to complete the project exactly to the specifications.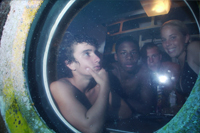 Aquarius
 Aquarius Underwater Habitat is located off the coast of Tavernier in the Florida Keys at 60 ft of depth. It serves multiple purposes of scientific research, NASA astronaut environment training, and development of new marine technologies. SCUBAnauts visited Aquarius in 2003, 2004, and 2007 and a select few nauts entered the habitat to speak with researchers and scientists living in Aquarius.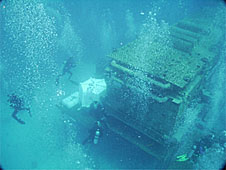 Operation: Deep Climb
In October 2007, SNI embarked on a 10-day expedition in Hawai'i to summit the world's tallest mountain, Mauna Kea; the endeavor was known as Operation: Deep Climb. The Operation included three-phases: (1) Exploration of the deep sea along the undersea slopes of Hawai'i, (2) climbing the summit of Mauna Kea, and (3) the extension of the mission to the International Space Station (ISS). To begin, eight 'nauts hiked the 13,786 ft summit traveling through habitats on Hawai'i, only found on the remote island. Following the mountain climb, two nauts entered Pisces IV and Pisces V submersibles to visit Japanese midget submarines sank during the Pearl Harbor attach in 1941. The mission concluded as Lt. Dominic Gorrie aboard Space Shuttle Endeavor (STS-123) video-chatted with SNI aboard the ISS in March 2008.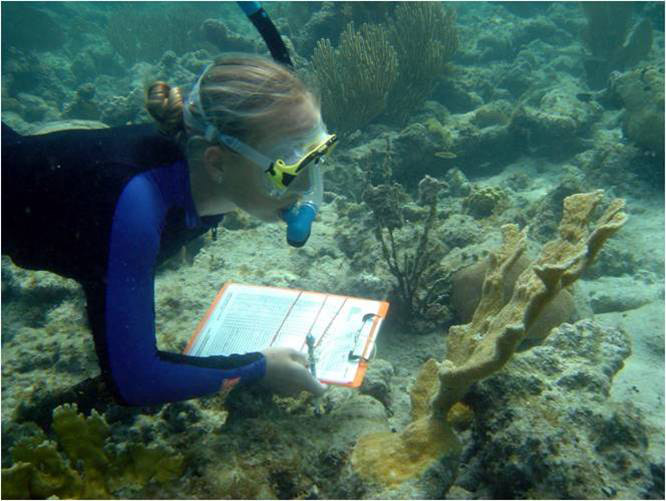 Gulfstream Natural Gas Reef Monitoring
The first project SNI supported required SNI divers to record changes in bottom type on newly designed artificial reefs in the Gulf of Mexico and Tampa Bay. With support from the University of South Florida and the Florida Fish & Wildlife Commission, SNI was able to establish a presence in research diving since 2001.