The mission of SCUBAnauts International is to educate teens in the marine sciences, enabling them to make a positive impact on the environment, and empowering them to become tomorrow's leaders.
The SCUBAnauts International™ marine science education program (previously SCUBA Scouts USA) was founded by Captain David Olson in Palm Harbor, Florida, in May of 2001, in an effort to introduce young men and women, ages 12-18, to informal science education through underwater exploration.
Over the years, our work has taken us many places. Beginning in 2003, SCUBAnauts have spent their summers away from the Tampa Bay area allowing youth members to explore regions like the Florida Keys (2003, 2004, 2007-2018,), the Bahamas (2006, 2008), Hawai'i (2007) Jamaica (2008), and Belize (2009, 2011). These summer expeditions continue to give nauts one-on-one interaction with state and government researchers to complete science projects amidst challenging dive schedules.
Locally, SCUBAnauts International has grown considerably from the original six Nauts of 2001 and later, the single chapter in Tarpon Springs (Est. 2008), to three other chapters in the Tampa Bay area: St. Petersburg (Est. 2010), Tampa (Est. 2014), and Sarasota (Est. 2017), but the close proximity of chapters gives the opportunity for close collaboration with local science and dive professionals.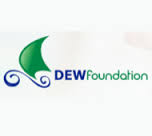 We are very excited to announce that SCUBAnauts International has recently received a generous $5,000 grant for the 2017 Annual Summer Trip from the DEW Foundation! Join us in thanking them for their generous donation that will help us continue to educate our youth in...
Shannon S. --- Senior SCUBAnaut Second Class --- AAUS D-30 They called me "The Ringer." I hadn't a clue how I stumbled upon that nickname because I had never split the dive sign before. In fact, for the past three years I wasn't even close to hitting...