SNI Chapter Presidents
Saint Petersburg Chapter President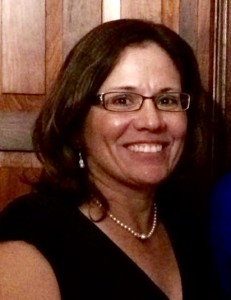 Laura Morris has been an active parent within SNI since 2014. She began SCUBA diving while in college and has renewed her passion with an active role in SNI that has provided her the opportunity to share it with her son, Zack. Currently, she is providing support within SNI as the St. Petersburg Chapter President and also as a Grant Writer.
She is a graduate of the University of Central Florida with a B.S. in Biology and is currently working on a Master's in Restoration Ecology from the University of Florida. She has worked as an Ecologist throughout Florida for over 20 years and has a broad background in freshwater wetlands and wildlife. Currently she is a Reclamation Supervisor with Mosaic.
Sarasota Chapter President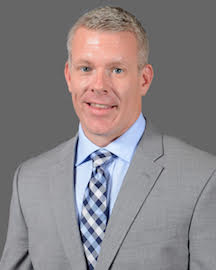 Tim Riesen, PhD and his daughter Sophia joined the Sarasota Chapter of SNI in 2017 and became certified divers that same year. He is married to Jorie and has another daughter Addison – both of whom are planning to get certified once the latter is old enough. His educational credentials include a doctorate and masters degree in International Relations from the Claremont Graduate University. He also possesses masters degrees in International Management from the Thunderbird School of Global Management and in Business Administration from Arizona State University. He completed his undergraduate studies at Valparaiso University where he majored in International Economics and the Spanish language. Dr. Riesen is the CEO of Madison Springfield, Inc. – an emerging markets consulting firm that specializes in providing research, advisory, and strategy solutions to multinational organizations.
Tampa Chapter President
Elaine Ziska joined the Tampa Chapter of Scubanauts in 2015 with her husband David. They were avid divers before their four children were born, and were happy to become active in the sport again as each child became certified. As a homeschooling family, they are enthusiastic about the combination of academic work, immersion in nature, and physical exercise. Emma and John are active 'nauts while Katherine and Kyser are now adult college students. Elaine and David are certified as NAUI Advanced Open Water, PADI Nitrox (EANx), NAUI Cavern Diver, and NSS/CDS Intro Cave Divers.
Elaine is a graduate of The Ohio State University with a B.S. in Accounting, and is self employed as an equities trader. She has been an active volunteer with La Leche League for twenty years, helping mothers and coordinating regional conferences for medical providers and families in Mississippi and Florida. She has also enjoyed opportunities to travel and volunteer with USA Volleyball and Boy Scouts during her children's involvement.
Tarpon Springs Chapter President
Amira Ray
Management & Leadership Team
The diverse SNI corporate management team, SNI Board of Directors and youth mentors are deeply committed to the mission of SCUBAnauts International. The team is comprised of professional and inspirational volunteer leaders from major universities, government agencies, associations and military organizations.
President & Chief Executive Officer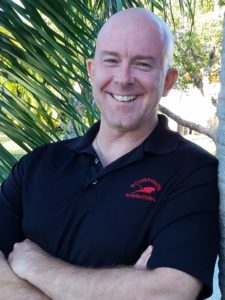 Paul Foisy became involved in SNI in 2011 when his son and oldest daughter joined the Tarpon Springs chapter (all four children are now in the program). He and his wife, Cyndi, soon became the chapter's New Member Coordinators. In 2013, he accepted the role as Chapter Vice-President, which he held for two years. He was elected President of the Tarpon Springs Chapter in 2015. Previous to accepting the position as President, CEO and Chairman of the Board, Paul served as the organization's Recruiting Officer in 2016. Paul also assists the organization as a DAN Instructor and Dive Professional.
A certified Diver since 1995, Paul's certifications include PADI Advanced Open Water and Nitrox, Rescue Diver, Master Diver, and Dive Master through NAUI.
Paul is the owner of a design engineering company that assists OEMs and contract manufacturers in the design and development of products in a wide variety of industries including consumer electronics, computing and storage, and healthcare products. He is a graduate of Purdue University with a B.S. degree in Mechanical Engineering.
Chief Operations Officer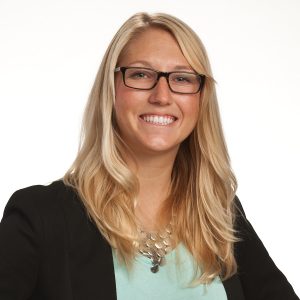 Katie Shoultz is the Chief Operations Officer and plays roles within the dive safety and science education teams. She began volunteering with the St Petersburg chapter in 2012 and helped launch the Tampa Chapter in 2014. She has a B.S. in Biological Sciences from Arizona State University where she focused on marine ecology and is currently pursuing a Masters in Business Administration through the University of Florida. Katie fell in love with the ocean at a young age and began diving at the age of 12. She loves working with SCUBAnauts to build their diving and science skills and encouraging them to use their talents to mentor each other and improve their communities.
Chief Science Officer
Dr. Patricia Kramer
Chief Education Officer
….
Science/Education Outreach Coordinator

Keith Kolasa has served as volunteer scientist for SNI since 2009 and is currently a Senior Environmental Scientist with the Southwest Florida Water Management District. He is a biologist with 26 years of experience in freshwater and marine resource management, including experience in water quality monitoring, water quality enhancement and lake restoration, natural system restoration, GIS mapping and establishment of Minimum Flows and Levels. As a native to Hernando County and having managed the seagrass mapping project of Florida's Nature Coast, he is knowledgeable of the marine systems of this region, providing guidance to SNI for selection of underwater monitoring sites. He serves as a USCG licensed boat captain and science advisor working on independent research projects for SNI.
Dive Safety Officer
Heather Hooper
Chief Fundraising Officer
….
Chief Compliance Officer
….
New Member Coordinator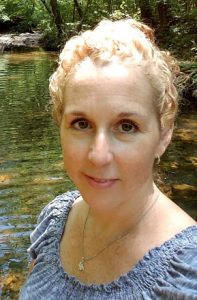 Cyndi Foisy and her husband Paul were tagalong additions to the Foisy children when they joined SCUBAnauts long, long ago, and earned her C-card alongside her oldest two children. As Paul took on larger and larger roles with the organization (He's currently the CEO.), Cyndi embraced the role of new member coordinator whole-heartedly in the hopes of making a very detailed and complex process as understandable as possible. Despite her diving certification, Cyndi stays dry around the nauts, still helping to recruit and assist new members, but also strives to serve where the need arises–currently, that means I'm typing these words onto this webpage!
Cyndi earned her Bachelor's degree in Secondary English Education from Kent State University, but she and Paul discovered early that the best classroom for all the Foisys exists within their own home. Cyndi has dedicated her passion and focus to this unparalleled cause.
Website Content Manager
….
---