SNI Chapter Presidents
St.Petersburg Chapter President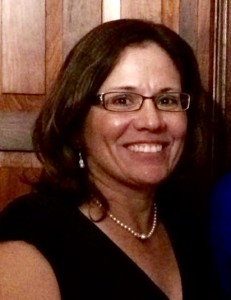 Laura Morris has been an active parent within SNI since 2014. She began Scuba diving while in college and has renewed her passion with an active role in SNI that has provided her the opportunity to share it with her son, Zack. Currently, she is providing support within SNI as the St. Petersburg Chapter President and also as a Grant Writer.
She is a graduate of the University of Central Florida with a B.S. in Biology and is currently working on a Master's in Restoration Ecology from the University of Florida. She has worked as an Ecologist throughout Florida for over 20 years and has a broad background in freshwater wetlands and wildlife. Currently she is a Reclamation Supervisor with Mosaic.
Tampa Chapter President
coming soon…
Tarpon Springs Chapter President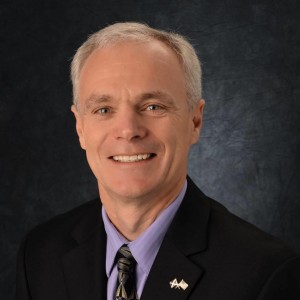 Kevin Donald and his daughter Chelsea joined the Tarpon Springs Chapter of SNI in the fall of 2012. He is originally from Scotland, but has lived in many different parts of the world, with the last 11 years spent in the Tampa Bay area. He holds a Masters of Commerce (Finance and Accounting) from the University of Sydney in Australia. He became a certified diver nearly 20 years ago during a trip to the Great Barrier Reef, but didn't dive on a regular basis until Chelsea showed a passion for diving and the marine sciences. He is married to Dawn and has a son Aden, both of whom are also certified divers.
Kevin has more than 25 years of finance and accounting experience in large, mid-sized and entrepreneurial businesses. He is currently CFO and VP Operations at Inspirata, Inc. a provider of a cancer diagnostic solution that digitizes and automates the entire pathology workflow.
Management & Leadership Team
The diverse SNI corporate management team, SNI Board of Directors and youth mentors are deeply committed to the mission of SCUBAnauts International. The team is comprised of professional and inspirational volunteer leaders from major universities, government agencies, associations and military organizations.
President & Chief Executive Officer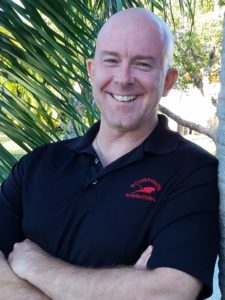 Paul Foisy became involved in SNI in 2011 when his son and oldest daughter joined the Tarpon Springs chapter (all four children are now in the program). He and his wife, Cyndi, soon became the chapter's New Member Coordinators. In 2013, he accepted the role as Chapter Vice-President, which he held for two years. He was elected President of the Tarpon Springs Chapter in 2015. Previous to accepting the position as President, CEO and Chairman of the Board, Paul served as the organization's Recruiting Officer in 2016. Paul also assists the organization as a DAN Instructor and Dive Professional.
A certified Diver since 1995, Paul's certifications include PADI Advanced Open Water and Nitrox, Rescue Diver, Master Diver, and Dive Master through NAUI.
Paul is the owner of a design engineering company that assists OEMs and contract manufacturers in the design and development of products in a wide variety of industries including consumer electronics, computing and storage, and healthcare products. He is a graduate of Purdue University with a B.S. degree in Mechanical Engineering.
Chief Operations Officer
Dr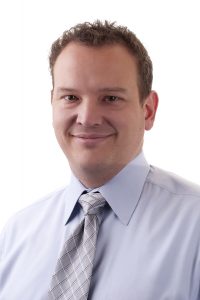 . Sam Phillips is a Health Scientist at the James A. Haley Veterans' Hospital in Tampa, FL. Dr. Phillips studies amputee and prosthetic outcomes, and well as applying technology to veterans with disabilities. While in College, Dr. Phillips trained with the Orange County Dive Team in Chapel Hill, NC.
Chief Science Officer

Dr. Carlie Williams has been involved with SNI since 2009. She received her Ph.D. from the College of Marine Science at the University of South Florida with concentrations in Geological Oceanography and Paleoclimatology in August 2014. She received her M.S. from the University of South Florida in 2009, her B.S. in Marine Science from Coastal Carolina University in 2005, and is also an AAUS certified science diver, DAN instructor, and NAUI Dive Master.
Dr. Williams has participated in numerous research excursions including those to the Florida Keys, Dry Tortugas, Belize and Amazon River Basin. Her teaching experience outside of SNI ranges from being a science officer on a live aboard historic tall ship with Living Classrooms Foundation (Baltimore, MD) to teaching 3-week intensive college level Oceanography courses to high school students (Kaneohe, HI; Center for Talented Youth, Johns Hopkins University).
Chief Education Officer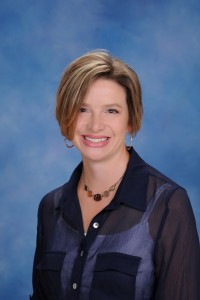 Mary Kate Newberry and her oldest con, Caleb, joined SNI in the fall of 2013. She is originally from Wisconsin and attended Cornerstone University in Grand Rapids, MI. Mary Kate and her family moved to St. Petersburg in 2001 where she finished her education with a Master's degree in TESOL (teaching English to speakers of other languages) from the University of South Florida. She has been teaching junior high and high school Spanish for the last ten years and also serves as the head of Foreign Language department at Keswick Christian School.
Science/Education Outreach Coordinator

Keith Kolasa has served as volunteer scientist for SNI since 2009 and is currently a Senior Environmental Scientist with the Southwest Florida Water Management District. He is a biologist with 26 years of experience in freshwater and marine resource management, including experience in water quality monitoring, water quality enhancement and lake restoration, natural system restoration, GIS mapping and establishment of Minimum Flows and Levels. As a native to Hernando County and having managed the seagrass mapping project of Florida's Nature Coast, he is knowledgeable of the marine systems of this region, providing guidance to SNI for selection of underwater monitoring sites. He serves as a USCG licensed boat captain and science advisor working on independent research projects for SNI.
Dive Safety Officer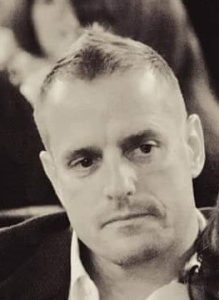 Scott Crawford is a 14 year Veteran of the United States Military, and a small business owner in Dunedin, Florida. Scott's SCUBA career spans 33 years and more than 5000 dives. Scott learned how to dive in 1985 while serving active duty in the United States Air Force. Scott made Florida his home in 1990 and started working as a charter boat captain and SCUBA instructor. After September 11, 2001, Scott answered the call to serve his country yet again. Scott deployed to Iraq in 2008 in support of Operation Iraqi Freedom, and was selected to support a Navy Special Warfare SWCC Boat team in various areas throughout Iraq. Scott earned the Joint Service Commendation Medal for outstanding service.
Scott is currently the owner and operator of Rock Bottom Divers in Dunedin, Florida. Rock Bottom Divers is a Scuba Schools International Diamond full service center that offers instruction, sales, service, travel and owns and operates their own charter boat. He joined SNI as the Corporate DSO in early 2017 to lend his diving and boating knowledge to the organization after many members and their families came through his dive shop, Rock Bottom Divers, for training and gear and shared their stories. Rock Bottom Divers sets its self apart from all other dive centers by focusing on veterans and remaining active in the community by organizing beach and reef cleanups, food drives, and toy drives.
Chief Fundraising Officer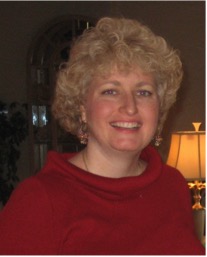 Kim Coronado's son, Alexander, was part of SNI for 5 years and her belief in this amazing youth program has compelled her to remain involved even after her son graduated from the program, now attending High Point University. Kim spent most of her years growing up in Seminole, FL and has worked with non-profit organizations for over 35 years. She grew up in the Kiwanis sponsored youth programs in middle school, high school, and college. Those years showed Kim the impact that a quality youth organization can have on a child's life and she credits them with helping her to become the person she is today. Her personal and professional experience includes Customer Service, Facilitator, Computer Design and Programming, System Testing, Quality Controller, Trainer, Montessori Teacher, Event Planning, Public Speaking, Fundraising, Team Building, and Strategic Planning.
Chief Compliance Officer
….
Membership Officer
coming soon…
Website Content Manager
….
---