St. Petersburg
Sam Phillips, Chapter President
Sarah Vinson, Dive Safety Officer, was an active SCUBAnaut from 2015 to 2019, with the support of her parents. She has been interested in marine science since she was in elementary school. She was fortunate to find SCUBAnauts in 2014 and get her Open Water Diver certification in 2015. The program has been extremely impactful in her life and future career outlook. After she aged out of SCUBAnauts in 2019, she obtained her Open Water Instructor certification and became an adult leader. She is currently pursuing her B.S. in Biology at the University of South Florida St. Petersburg.
Brianna Michaud, Science Coordinator, was SCUBA certified in 2012 in Monterey, CA. In the same year, she graduated from UC Santa Cruz with a degree in Marine Biology. She received her Masters degree in Marine Science from the University of South Florida in 2016. The research for her Masters focused on estuarine ecology. She joined SCUBAnauts as a part of the science team in 2017. Currently, she is working towards a PhD in Marine Science at USF where her research focuses on using chemistry to track how fish migrate and where they fall in the food web.
Tampa
Mia Foisy, Chapter President
Chris Ceaser, Dive Safety Officer
Reese, Science Coordinator
Angie Cowan, Science Coordinator, began working with SCUBAnauts in 2017 as a dive leader and science officer for the Tampa chapter. She has a B.S. in biology from Colorado State University, M.S. in earth and environmental science from Indiana University, and M.A. in science education from the University of California – Irvine. Marine science, scuba, travel and education have defined Angie's life and career and she is grateful for the opportunity to share those passions with her SCUBAnauts family in Florida.
Tarpon Springs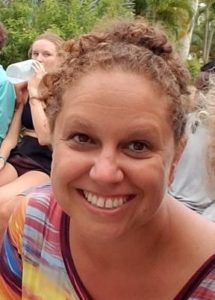 Amira Ray, Chapter President, and her son Trevor joined SCUBAnauts in 2016. In addition to her leadership role, she has been the family and community liaison for the Pinellas County School system for the past five years. When not hauling SCUBA gear, Amira and her husband Derek are often loading robotics equipment and parts into her SUV for transport to robotics competitions for their other son, James.
Marc Blander, Dive Safety Officer, is a Divemaster who began diving in California in 1994. He started volunteering with the Tampa Chapter in 2018. When not diving with the SCUBAnauts, he can often be found as a Divemaster at the Florida Aquarium. Marc has a Master's in Business Administration with an emphasis in Finance and works as a Financial Analyst.
Kate Dubickas, M.Sc., Science Coordinator, has volunteered with SCUBAnauts International (SNI) as a Chapter Scientist from 2014 to present. During her time with SNI, Kate has helped develop annual in-class curricula and underwater dive labs, mentored Masternaut and Summer Research projects, and acted as Scientist in Charge on numerous dives. She holds Bachelor degrees in Marine Science and Environmental Studies from Stony Brook University, and both a Master's of Science and a teaching certificate from the University of South Florida's College of Marine Science. She has had experience working in the Pacific and Atlantic Oceans, as well as the Gulf of Mexico. Kate's continued volunteerism and support of SNI's mission is strongly linked to her passion for youth education in ocean science and seeing the formative role SNI has played in her students' lives.
Sarasota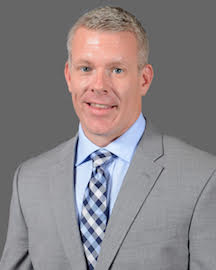 Chapter President Tim Riesen, PhD, and his daughter Sophia joined the Sarasota Chapter of SNI in 2017 and became certified divers that same year. He is married to Jorie and has another daughter Addison – both of whom are planning to get certified once the latter is old enough. His educational credentials include a doctorate and masters degree in international relations from the Claremont Graduate University. He also possesses masters degrees in international management from the Thunderbird School of Global Management and in business administration from Arizona State University. He completed his undergraduate studies at Valparaiso University where he majored in international economics and Spanish. Dr. Riesen is the CEO of Madison Springfield, Inc. – an emerging markets consulting firm that specializes in providing research, advisory, and strategy solutions to multinational organizations.
Laura Morris, Dive Safety Officer
Dr. Erinn Muller, Science Coordinator, is also the Science Director of Mote Marine Lab's Elizabeth Moore International Center for Coral Reef Research and Restoration. She learned to SCUBA in 2001 and since then has conducted over 1,000 science dives while studying coral reefs around the world. She joined SNI in 2016 and is looking forward to her kids becoming 'nauts in the future.
Orlando
Crystal Pierce, Chapter President
Rebecca, Dive Safety Officer
Science Coordinator – TBD
Lakeland
Marcie Borden, Chapter President
Dive Safety Officer – TBD
Science Coordinator – TBD