Board of Directors
The SCUBAnauts International Board of Directors is presently comprised of 9 distinguished members and is the final authority in the management of SNI.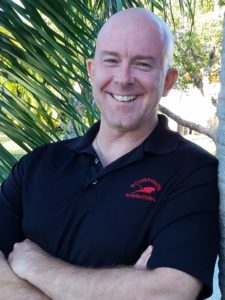 Paul Foisy became involved in SNI in 2011 when his son and oldest daughter joined the Tarpon Springs chapter (all four children are now in the program). He and his wife, Cyndi, soon became the chapter's New Member Coordinators. In 2013, he accepted the role as Chapter Vice-President, which he held for two years. He was elected President of the Tarpon Springs Chapter in 2015. Previous to accepting the position as President, CEO and Chairman of the Board, Paul served as the organization's Recruiting Officer in 2016. Paul also assists the organization as a DAN Instructor and Dive Professional.
A certified Diver since 1995, Paul's certifications include PADI Advanced Open Water and Nitrox, Rescue Diver, Master Diver, and Dive Master through NAUI.
Paul is the owner of a design engineering company that assists OEMs and contract manufacturers in the design and development of products in a wide variety of industries including consumer electronics, computing and storage, and healthcare products. He is a graduate of Purdue University with a B.S. degree in Mechanical Engineering.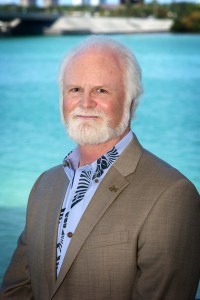 Dr. Michael P. Crosby came to Mote Marine Laboratory following his appointments as Associate Vice President for Research and Economic Development at George Mason University, and Vice Chancellor for Research at the University of Hawai'i – Hilo. Prior to those appointments, he served in a federal Senior Executive Service position as Executive Director of the National Science Board in Washington, DC; the Senior Advisor for International Science Policy and Executive Director for the Science Advisory Board of the National Oceanic and Atmospheric Administration.
Dr. Crosby obtained an M.S. in Biology, with honors, from Old Dominion University and a Ph.D. in Marine-Estuarine-Environmental Sciences at the University of Maryland. Dr. Crosby is currently on the Boards of, and has served as President for, several national and international science societies. In May 2013, after serving for 3 years as Mote's Senior Vice President for Research, Mote's Board of Trustees appointed Dr. Crosby as President & CEO of Mote Marine Laboratory and Aquarium.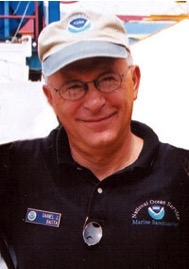 Dan Basta is the former Director of the National Oceanic and Atmospheric Administration (NOAA) National Marine Sanctuary Program. In his capacity, Dan leads the federal program, whose mission is to protect and conserve the unique ecological and cultural marine resources contained in the sanctuary system. He joined the National Ocean Service in 1979 and has applied his training as an environmental engineer to a variety of disciplines, including watershed and land use planning, living marine resource assessment, pollution application control technology, remote sensing and data acquisition processes and resource economics with systems analysis framework focused on ecosystem-based problem solving.
Dan holds a Bachelor of Science degree in industrial engineering from Hofstra University and a Master of Science degree in engineering and policy sciences from the State University of New York at Stony Brook. Since then Dan has held positions at Resources for the Future, The Environmental Studies Board of the National Academy of Sciences and Johns Hopkins University. He is co-author of more than 60 publications, including textbooks on modeling, atlases of U.S. coastal and ocean regions, as well as reports, books and articles on environmental problems at the national, regional and local levels. He is also a NOAA-certified and active diver and SCUBA instructor with over 20 years of underwater diving and expedition experience around the world.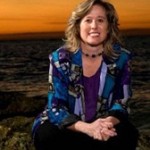 Dr. Teresa Greely provides expertise in the areas of biological oceanography, ecological physiology, marine fishes, and ocean science education. She has broad research interests which encompass teaching and training about the ocean sciences in three areas: graduate and undergraduate education, teacher education, and ocean literacy amongst youth. She currently coordinates four education programs: The Oceanography Camp for Girls (OCG), the In-service Teacher Oceanography Workshops (In-TOW), the National Ocean Science Bowl's regional Spoonbill Bowl competition, and the OCEANS Teaching Fellowships.
In addition to teaching natural sciences and science education courses, Dr. Greely, also developed a series of graduate courses focused on teaching and communicating ocean sciences. Programs and courses are designed to teach science parallel to the way science is practiced in a research setting: courses are inquiry based, experiential, and learner guided.
Dr. Greely's current research encompasses Ocean Literacy and reasoning about ocean issues by determining the influence of content, experience, and morality. The objective is to determine what youth around the world know about the ocean, what their attitudes are about ocean stewardship, and what they think about ocean issues.

Alina Hamm served as President of the Tarpon Springs Chapter in 2013 and has three children Kiana, Kaedon and Julius all of whom participated in SNI. Alina graduated from Rutgers University with a Bachelor's degree in Computer Science and from Kansas State University with a Master's degree in Computer Science. After working at AT&T for 11 years, she took a short hiatus to move down to Florida and raise three young children with her husband, Brian. She is now consulting with Extensys, Inc., her husband's technology company, providing services in business process analysis and automation, as well as web application development.

Ben J. Hayes, J.D. is an attorney as well as a certified Dive Master and USCG Captain. His law practice focuses on matters involving sports and entertainment law. Ben also is the President of the New York – Penn League, a Class A professional baseball league. Ben earned his Juris Doctorate with honors from University of Florida's College of Law (1992), studied political-economics at University of Florida's Graduate School (1988-1989), and earned a Bachelor of Arts degree with honors from University of South Florida (1987). While attending Graduate School, Ben coached baseball at University of Florida and helped lead the Gators to their first NCAA College World Series in 1988. Ben played professional baseball from 1978 through 1986 with the Cincinnati Reds and St. Louis Cardinals (2½ years in the Major Leagues).

Keith Kolasa has served as volunteer scientist for SNI since 2009 and is currently a Senior Environmental Scientist with the Southwest Florida Water Management District. He is a biologist with 26 years of experience in freshwater and marine resource management, including experience in water quality monitoring, water quality enhancement and lake restoration, natural system restoration, GIS mapping and establishment of Minimum Flows and Levels. As a native to Hernando County and having managed the seagrass mapping project of Florida's Nature Coast, he is knowledgeable of the marine systems of this region, providing guidance to SNI for selection of underwater monitoring sites. He serves as a USCG licensed boat captain and science advisor working on independent research projects for SNI.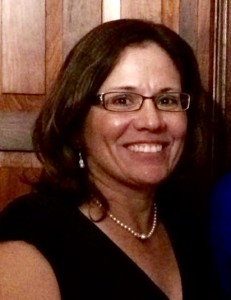 Laura Morris has been an active parent within SNI since 2014. She began Scuba diving while in college and has renewed her passion with an active role in SNI that has provided her the opportunity to share it with her son, Zack. Currently, she is providing support within SNI as the St. Petersburg Chapter President and also as a Grant Writer.
She is a graduate of the University of Central Florida with a B.S. in Biology and is currently working on a Master's in Restoration Ecology from the University of Florida. She has worked as an Ecologist throughout Florida for over 20 years and has a broad background in freshwater wetlands and wildlife. Currently she is a Reclamation Supervisor with Mosaic.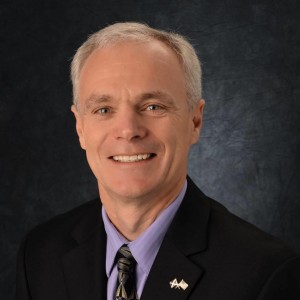 Kevin Donald and his daughter Chelsea joined the Tarpon Springs Chapter of SNI in the fall of 2012. He is originally from Scotland, but has lived in many different parts of the world, with the last 11 years spent in the Tampa Bay area. He holds a Masters of Commerce (Finance and Accounting) from the University of Sydney in Australia. He became a certified diver nearly 20 years ago during a trip to the Great Barrier Reef, but didn't dive on a regular basis until Chelsea showed a passion for diving and the marine sciences. He is married to Dawn and has a son Aden, both of whom are also certified divers.
Kevin has more than 25 years of finance and accounting experience in large, mid-sized and entrepreneurial businesses. He is currently CFO and VP Operations at Inspirata, Inc. a provider of a cancer diagnostic solution that digitizes and automates the entire pathology workflow.