The mission of SCUBAnauts International is to educate teens in the marine sciences, enabling them to make a positive impact on the environment and empowering them to become tomorrow's leaders.
SCUBAnauts International went past Reading, 'Riting and 'Rithmetic, sharing a love of the sea and SCUBA diving for the Great American Teach-In at East Lake Middle School Academy of Engineering this past November. Paul Foisy (SNI President & CEO) and two...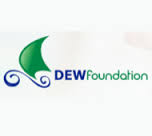 We are very excited to announce that SCUBAnauts International has recently received a generous $5,000 grant for the 2017 Annual Summer Trip from the DEW Foundation! Join us in thanking them for their generous donation that will help us continue to educate our youth in...